Fencing to Cover All Bases
We are currently busy delivering new fencing panels to adjacent areas of Shropshire, Staffordshire and Wolverhampton
Fencing To Cover All Bases
Here at Weston Sawmill, we pride ourselves on the variety of fencing we offer to our customers, allowing you to choose from a selection of decorative and practical fencing that is sure to suit everyone's needs. Our fencing is used in homes throughout Staffordshire and Shropshire and can be ordered either made-to-measure or you can buy the individual pieces and do the work yourselves.
If you're looking for decorative fencing, or perhaps to separate your front garden from the street, you might find our paling gates and fencing panels to be the ideal choice for you. We offer this type of fencing to Staffordshire and Shropshire customers in two designs; pointed and round. This fencing is also useful to those with small pets or young children who are often in the garden, allowing you to rest assured that they are safe within the parameters of the property.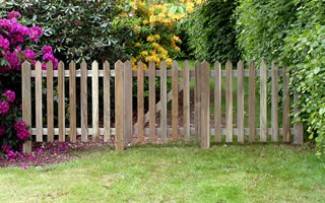 For aesthetically pleasing and highly durable fencing in Staffordshire and Shropshire, this product is the ideal solution; not only does it have a high-quality appearance in the beautifully finished wood, but it's also treated to ensure that it lasts against weather damage and usual wear and tear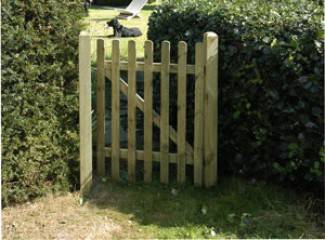 On the other hand, we also stock concrete fencing products for an extra study, durable solution to your fencing needs in Staffordshire and Shropshire. Whilst concrete may not be as easy on the eye as our beautiful redwood fencing, it definitely has its advantages. From a commercial or industrial point of view, concrete fencing posts can be the answer to security and trespassing issues, or perhaps be a preventative for pets or animals escaping the premises. For the ultimate solution in durability and sturdiness, get in touch about our concrete fencing products in Staffordshire and Shropshire.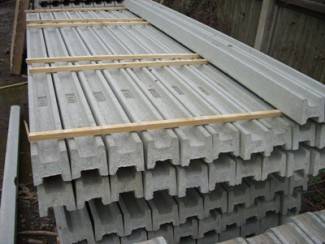 We go from one extreme to the other in Staffordshire and Shropshire fencing solutions; our log roll fencing is a decorative addition to any garden, and can be used as a flowerbed border or to define lawn sections within a garden. Many customers use our log roll fencing as that extra finish to their landscaping projects, helping to highlight the wonderful job they've already done, and also assisting with the maintenance of the garden by keeping the sections clearly defined and tidy.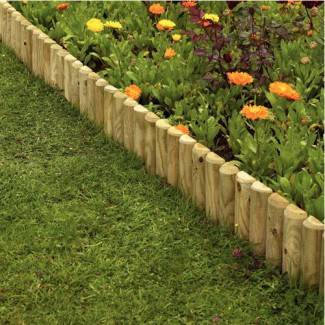 Fencing in Staffordshire and Shropshire from Weston Sawmill
We could go on all day with our fencing for you in Staffordshire and Cheshire; no matter what you're looking for, we have the answer. From rustic fencing to modern overlap panel fencing, you can choose the material and design to suit your home or business premises, and no matter what we'll make sure you're happy with the end result. For all types of fencing in Staffordshire and Shropshire, contact us at Weston sawmill and see how easily we find the right fencing for you.