Decorating Your Christmas Trees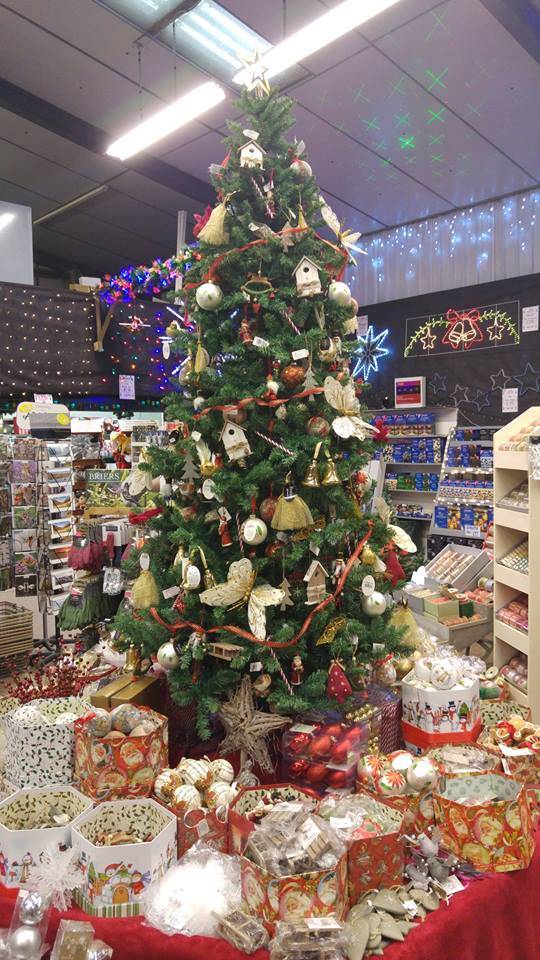 We all want to decorate the perfect Christmas tree, with baubles, ornaments and lights which all perfectly capture the spirit of the festive season.
If your home is your pride and joy and your tree will become the centrepiece of Christmas time, take a read of Weston Sawmill's guide for how to decorate your tree.
Design Your Tree Around a Theme
A professional-looking Christmas tree has a signature look which ties all of its decorations together. You will need to decide on a theme before choosing your decorations which sets the tone for your materials and gives you a clear idea of how you want your tree to look.
Whether you are looking for a vintage or modern look, our range of Christmas trees can help you achieve both.
Begin With Your Lights
As a general rule of thumb, lighting experts say you should have 100 bulbs or 5 metres of lights per 2 feet of Christmas Tree. So, for example, you will need 300 bulbs or 15 metres of lights.
The most important thing to remember when decorating your Christmas tree is to start with your lights. This can be more difficult after adding decorations such as baubles and garlands.
We would advise starting with a string of lights with the plug as the starting point, wrapping it around the tree's trunk and working your way up from the centre of the tree's base. Continue wrapping the Christmas lights evenly around the branches closest to the trunk and weave it upwards from the middle of the crown.
Don't forget, when weaving the bulb it needs to be positioned under a branch with the next light over a branch.
Choose the Best Decorations
Choosing accents that fit your Christmas theme will help you to achieve a consistent design. This could be hanging tree decorations, ribbons or floral picks, just make sure you choose the best decorations to complement the overall appearance of your tree. A lot of bauble sets will include different shapes, sizes, finishes and designs; so combining these with a traditional set of baubles allows you more freedom with your theme.
Cluster Your Baubles
Add flair and visual appeal by clustering three baubles of different sizes, which can either be the same pieces together or contrasting ones. Purchase baubles in threes, sixes or twelves and add these on first in a 'Z' shape, hanging larger baubles closer to the centre of the tree to add more depth with small ones used at the end of the branches.
If you choose glass baubles ensure you dangle them at the top of the tree to prevent any breakages. Weston Sawmill recommends 80 baubles for a tree that is 7.5 feet in height.
You can also add decorative ribbons to your Christmas tree, using one type of ribbon or a pair of ribbons of contrasting textures and different widths for more impact.
Choose the Right Tree Topper
A Christmas tree topper is the perfect way to complete the look of your tree, just make sure it fits your theme and the proportion of your tree.
Balance Your Décor
Your Christmas tree has many decorations but you will need to ensure everything is well-balanced and spread out to your liking. We would recommend arranging your decorations from the top of the tree and then work towards the bottom which means you can easily check your design as you go along.
Finish Your Tree Off With a Skirt
A Christmas tree skirt will add the finishing touch to your tree decorations, with a skirt covering up 'legs', a trunk or stand of a tree to protect your floors and carpets from any fallen pine needles (if you have bought a real tree). It is also the perfect backdrop for your wrapped Christmas presents. If you have decided on a potted Christmas tree you can opt for a tree rug instead.
Get Your Christmas Decorations from Weston Sawmill
If you are looking for new Christmas decorations to complement your brand new tree, come and pay Weston Sawmill a visit. We have a wide range of decorations to suit any seasonal theme.