Decorating Your Christmas Trees
Once you've picked out your Christmas tree and taken it home, you'll want to get straight down to decorating it. Our Christmas shop is open seven days a week from the 23rd of November right up to Christmas Eve giving you plenty of time to pick up all manner of festive treats. Decorating Christmas trees is a fantastic family activity and there's a virtually limitless amount of ways to spruce it up. Weston Sawmill provides everything you need to transform your home this Christmas and make the very most out of the festive period.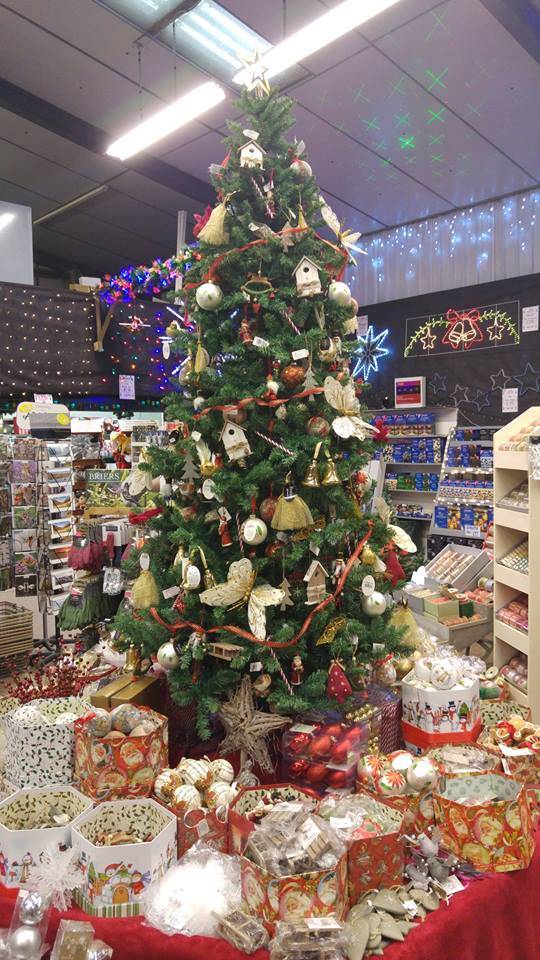 The Home of Christmas Trees in Staffordshire
With hundreds of Christmas trees to choose from in all shapes and sizes, you need to pick out a species that will suit the decorations you want. Nordmann Fir Christmas trees feature full, evenly spaced branches and have a symmetrical shape that tapers towards the top making them the best-suited species for decorations. When it comes to picking a colour scheme, many opt for the classic Christmas colours comprising of reds, gold and green. although another popular option is to go for a wintery style with shades of blue, silver and purple. And, whatever style you want, you'll definitely find it here at Weston Sawmill.
Find Out More About Our Christmas Trees in Staffordshire
Every year we sell hundreds of Christmas trees to customers across Staffordshire and Shropshire while our Christmas shop is bigger than ever. We have lights, ornaments, baubles, tinsel and every other decoration you can think of for both indoor and outdoor use. We also have a wide range of gifts available if you're looking for something a bit different this Christmas. If there is anything else you would like to know about any of our products or services, please don't hesitate to contact us today for more information.