The History of Christmas Trees
It's almost taken for granted that we have Christmas trees in our homes and towns all over the UK with over 7 million sold each year. We have been selling our Christmas trees in Staffordshire and Shropshire for decades now with more and more being sold every year. We have the traditional Serbian Spruce variety as well as the Nordmann Firm, both available in pots too with prices starting from as little as £15. But here, we take a look at the origin of the Christmas tree.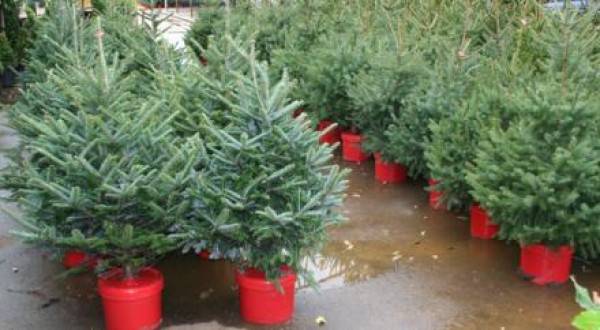 Where Did Christmas Trees Come From?
It is thought that the first Christmas trees originated from Germany in the 16th century when devout Christians first brought decorated trees into their homes. The trees were usually decorated with food such as fruit, nuts and other foodstuffs to be enjoyed throughout the festive period. However, it wasn't until the 19th century when the popularity of Christmas trees took off around Europe and decorations became more elaborate with ornaments, tinsel, sweets and stars began to appear on trees. Candles were also replaced by lights on the advent of electrification and millions of homes all over the world carry on the same traditions today.
Choose Weston Sawmill for Christmas Trees in Staffordshire
Every year, over 7 million Christmas trees are sold throughout the UK and we are proud to be a part of that. We have a huge selection of Christmas trees to choose from here in Staffordshire in all shapes and sizes. Nothing quite brings the festive season to life more than a real tree in your home, along with the wonderful fragrance that infuses fills your home. If there is anything else you would like to know about our Christmas trees in Staffordshire, please feel free to contact us at any time.