Decking is one of the most popular garden landscape features fitted to create more space for socialising and entertaining. They are perfect when dealing with uneven gardens due to the raised nature and make more areas accessible for use and enjoyment all year round. And, there is no better choice for decking in Shropshire than Weston Sawmill, with everything you need along with expert advice on how to create the perfect garden feature. We have over 20 years of experience in the business and have helped hundreds of people across Shropshire choose their dream decking.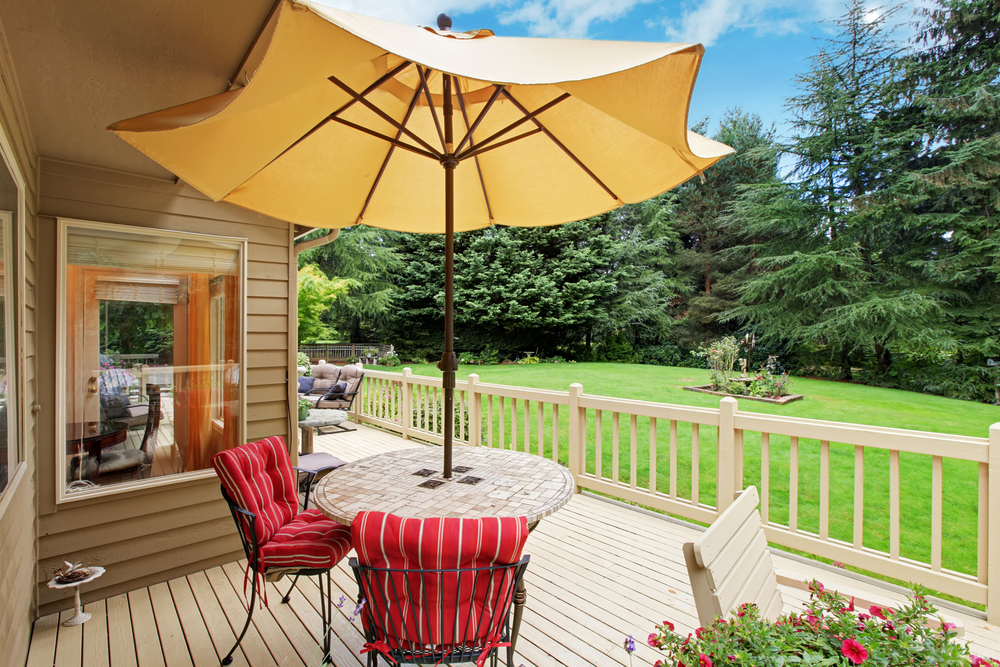 The Home of Decking in Shropshire
Although still a relatively new concept in the UK, decking has become more popular each year as an alternative to traditional hard and terraced patios. This is because timber decking offers a wide range of benefits including:
Providing a comfortable surface to walk & lie on
Adding a safe area for children to play in
Creating warmth and ambience during summer evenings
Concealing unsightly parts of the garden (slopes, inspection covers, drains etc)
Easy to modify and extend
Our decking is also highly flexible and pressure treated for increased durability to ensure you get the very best value for money. We also source all of our wood sustainably as part of our commitment to helping protect the environment.
Find Out More About Decking in Shropshire Today
No project is too big or small for us here at Weston Sawmill and we will also make sure you are fully aware of all the available options. Nobody else in Shropshire provides better quality or better value decking solutions and we can help you completely transform your garden just in time for the summer.
If there is anything else you would like to know about decking in Shropshire, please feel free to contact us directly today.