Decking in Shropshire
Looking for decking in Shropshire? Then Weston Sawmill is for you! Decking can completely transform the look of your garden or outdoor space, providing a social area for you to enjoy the summer months. We stock a wide variety of decking sizes to ensure that whatever space you have – from large open spaces, to restricted shape gardens - we can supply you with decking in Shropshire. We also specialise in providing bespoke decking, if you have something specific in mind.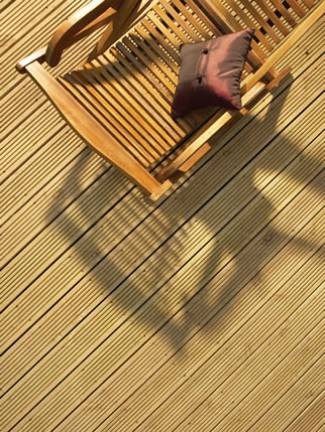 Why Choose Our Decking In Shropshire
The longevity of decking depends on the standard of materials used, and this is why we only use the highest quality kiln dried Swedish Redwood to keep your decking looking at its best. We then pressure treat our redwood decking in Shropshire. It's then finished with a water repellent solution to give it added strength, durability and protection from the elements. We leave our decking in Shropshire uncoloured as the wood is of such a high enough quality that it looks at its best with a natural finish.
Here at Weston Sawmill we've been producing decking for Shropshire for over twenty years and so have developed a breadth of experience in tailoring our decking in Shropshire to your needs. We supply our decking throughout Shropshire and offer a delivery service which can be arranged on a date which suits you. You'll have your decking ready for summer in no time! If you're looking to revamp your garden in Shropshire we also supply sheds, fencing, other wood working products and plants.
Decking in Shropshire from Weston Sawmill
If you would like to find out more about our decking in Shropshire, then please visit our store in Weston-under-Lizard. Our expert team are on hand to advise you on the best decking for your project, and will take into your requirements and the size of the area. For more information about the services we provide, and to see our opening hours, please follow this link. Alternatively, get in touch, and let our team help you make a decking decision. We can even supply to other areas such as Staffordshire and Wolverhampton!