The big day is only a few short weeks away now and here at Weston Sawmill we have everything you need to get in the festive spirit. Our annual Christmas Shop is officially opened now and we have thousands of products available for you to celebrate Christmas in style. We have everything from baubles and tinsel to our stunning range of real Christmas trees including the Serbian spruce and Nordic Firs to choose from. Weston Sawmill are the number one choice for Christmas trees in Staffordshire, Shropshire and Wolverhampton with hundreds of them ready to take home today!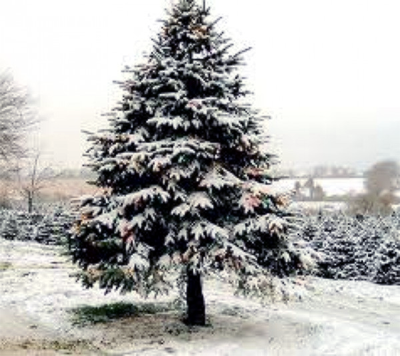 Number One For Christmas Trees in Shropshire
From the 24th of November, we will have our entire range of Christmas trees in the yard and ready to take home. However, if you need one sooner please let us know and we'll do our best to find one ready now. We also have a wide range of festive accessories for you to decorate your tree, home and garden in our newly opened Christmas shop. We have everything you could possibly need to make the most of the season to be jolly and all at great value too! Our Christmas trees start from as little as £15 and come in a huge variety of sizes suitable for any size home.
See Our Christmas Trees For Yourself
We highly recommend you come down to Weston Sawmill yourself so can browse the trees and find the perfect one. There's nothing quite like the smell of a Christmas tree to really get you into the festive spirit, especially when it comes into your home for the first time. We have been supplying Christmas trees in Staffordshire for decades now and every year the demand for our products keep growing. If there is anything else you would like to know, please don't hesitate to contact us today for more information.