It's only one week until the big day but there's still plenty of time to pick up one of our wonderful real Christmas trees. There's a huge selection here at Weston Sawmill and we offer the best range of Christmas trees in Staffordshire and Shropshire. We have everything from the traditional Spruce Christmas trees to potted non-drop Nordman Firs for you to choose from with prices starting from as little as £15! Our Christmas trees are available in all shapes and sizes so be sure to measure the space you have up carefully before choosing.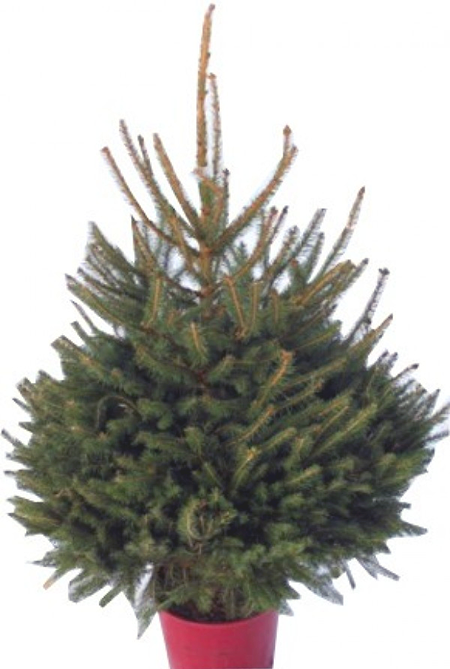 The Best Christmas Trees in Shropshire
All of our trees have been grown throughout the year and maintained by our experienced team so they are all very healthy specimens. And, our Christmas shop (open right up to Christmas eve!) has tons of festive goodies for you to choose from. We have all the tinsel, baubles and all the other decorations you need to turn your home into a winter wonderland. There's also indoor and outdoor lights available plus a wide selection of gifts. Weston Sawmill offer you the ultimate festive package with Christmas trees galore so be sure to visit us this weekend!
Pick up Your Christmas Trees Today!
We still have plenty of Christmas trees left but this weekend is set to be our busiest yet so don't leave it too much longer. Our Christmas shop is also well stocked up so you can do any last minute shopping at Weston Sawmill too. We are open all seven days up to Christmas day and we are located just on the Staffordshire and Shropshire border in Weston-Under-Lizard. If you want to know more about our Christmas trees, please get in touch with us for more information