Here at Weston Sawmill, we have the widest range of Christmas trees in Shropshire including a selection of pot-grown ones. We have been growing and selling Christmas trees in Shropshire for decades now with more sold than ever before last year. Nearly all of our trees are ready now and our full range will be available from the 24th November. Our annual festive shop has also opened up where you can find a huge range of Christmas goodies including decorations, gifts, food and drink.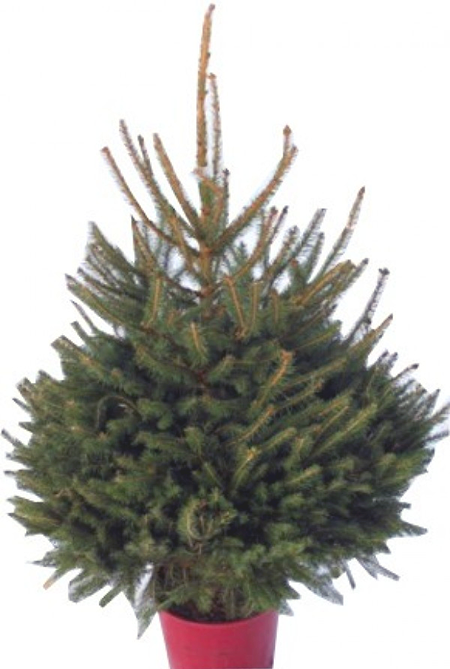 Number One For Christmas Trees in Shropshire
Although not as common as free standing trees, the pot-grown tree has been steadily increasing over the years and offers a range of benefits in comparison. For one, the tree is still living so it won't lose its needles to the same extent as a cut Christmas tree will. It's also a far more environmentally options as you can replant it afterwards so it won't need to go to a landfill site. Many families make an event of this and plant the tree together, giving it back to nature and allowing it to grow for future generations.
Collect Your Christmas Trees in Shropshire Today!
We highly recommend you come and visit us at Weston Sawmill so you can see our trees for yourself before you take it home. All of our trees have been grown locally so the transportation costs are next to nothing and we have trees starting from as little as £15! You can also find more information on our Christmas trees in Shropshire here in our brand new guide. However, if there is anything else you wish to know, please don't hesitate to contact us today for further information on our Christmas trees.